A Last Will and Testament is an essential part of estate planning. However, in order for it to be legally binding, it's highly recommended you engage a Wills lawyer early on in the process. This will ensure your estate will be administered exactly to your wishes. At Culshaw Bishop Lawyers we will assist you in understanding the entire Wills process. If you have any enquiries, please contact our Wills and Estate lawyers today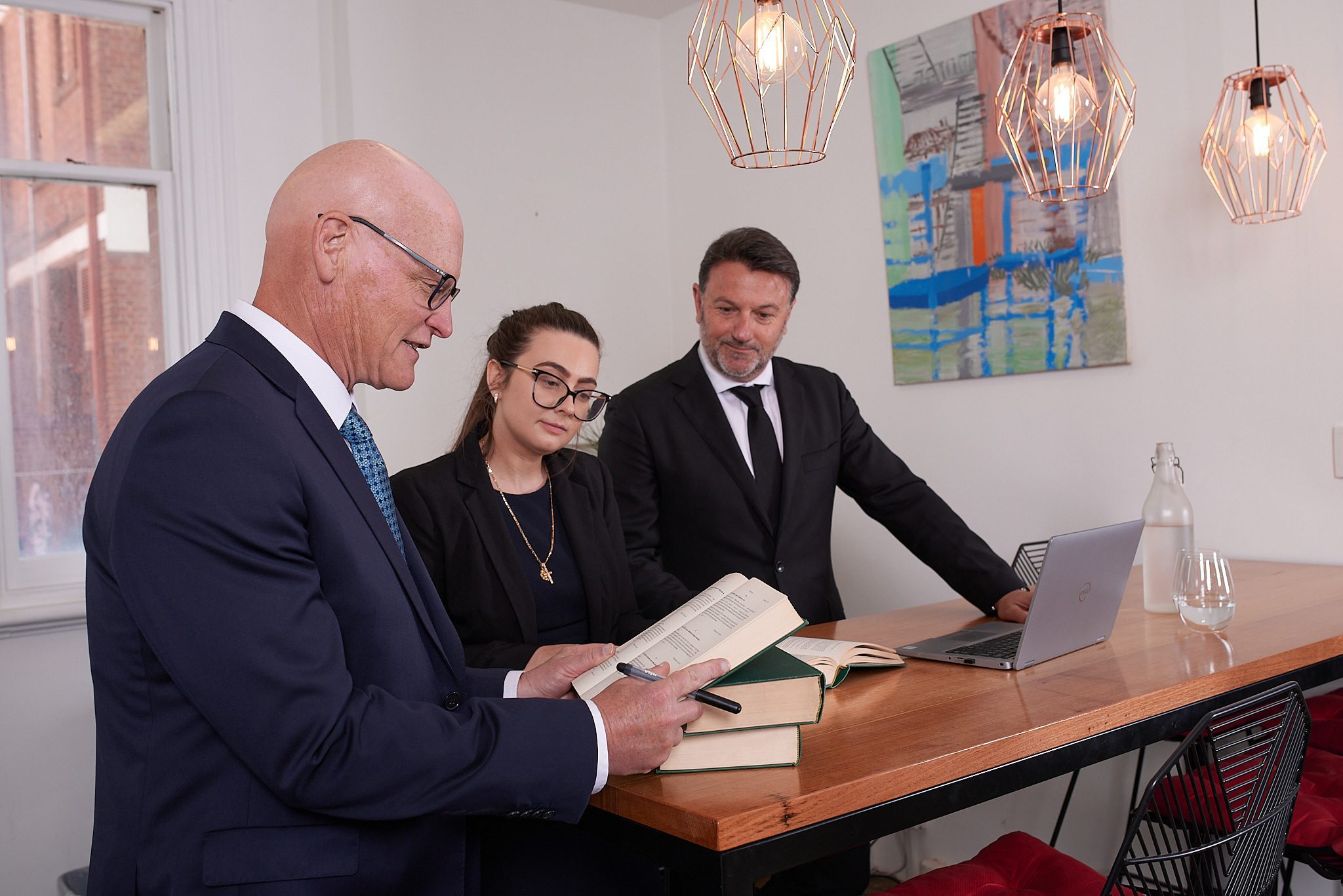 What is a Last Will and Testament?
A last Will and testament is a legal document that sets out who receives your possessions and property when you die.
What makes a Will legal in Australia?
For a Will to be valid in South Australia:
It must be in writing.

It must be signed by you and two witnesses over 18 years of age, who must be present when you sign the document.

It must detail the

administering

of the estate to your beneficiaries.
It should name an executor.
Who can make a Will?
Anyone who is 18 years of age or older can make a will. However, if you are under 18 years of age, you may still be able to make a will with the permission of the Supreme Court.
Why should I have a Will?
If you die without a will, it may be more difficult and expensive for your family members to deal with your estate. Having a Will grants legal authority to your preferences regarding the allocation of property and possessions. You are also able to provide instructions through your Will as to your funeral and whether you seek to be buried or cremated.
What happens if I do not have a Will?
Any joint property automatically passes to the other owner/s. Property in your name only is otherwise distributed according to the law of intestacy.
How long does a Will last?
Wills do not expire unless they are updated into a newer version or deemed invalid.
How to make a last Will and Testament in Australia
It is important to seek legal advice about your Will; if your Will is not properly drafted and executed, legal issues may arise, including an application to contest the Will. Our experienced Wills & Estates team at Culshaw Bishop Lawyers will assist you in preparing a Will that ensures your financial assets are distributed in accordance with your wishes.
Who can be my executor?
An executor can be any competent adult who is at least 18 years of age. You can name a relative, friend or a professional colleague. You must be satisfied that the person you choose will have the knowledge and skills to carry out the administration of your estate.
Power of Attorney
The Power of Attorney is a legal document that individuals use to allow another person to make decisions on their behalf regarding their financial affairs. It cannot be used to make healthcare decisions on your behalf.
A Power of Attorney operates while you are alive and are unable to manage your financial affairs, whether that be due to declining mental capacity, accident, or illness. It empowers the person you appoint as your attorney to manage your real estate, regular payments such as council rates, insurances and household utilities, and to manage your bank accounts and investments.
Types of Power of Attorney
There are two types of Power of Attorney:
A General Power of Attorney; and
An Enduring Power of Attorney
The General Power of Attorney comes into effect on a specified date and is generally used in the context of business operations for a specific period of time. The General Power of Attorney ceases to operate in the event of incapacitation.
The Enduring Power of Attorney continues to operate after you have become legally incapacitated. An enduring Power of Attorney can be revoked at any time as long as you have legal capacity.
Advance Care Directive
This document allows you to record your preferences, wishes and requests for future health, personal care, and end of life. It also allows you to appoint one or more substitute decision-makers in respect to making those decisions. It cannot be used to make financial decisions on your behalf.
There may come a time when you are unable to make a decision or properly communicate your wishes on how you would like to be cared for or treated; this may be due to an accident, mental health episode, dementia, stroke, or because you are in a coma.
An Advanced Care Directive can be written at any stage of life provided you have legal capacity and are at least 18 years of age.
Updating a Will
To update your Will, which you should do regularly, you can make a codicil. A codicil is an amendment to the original document. There are legal requirements that apply to changing your Will which our experienced lawyers can assist with.