Surrogacy is the arrangement between a couple or an individual (the intended parent/s) and a woman (the surrogate mother) in which the surrogate mother agrees to become pregnant and surrender the custody and rights to the child born as a result of a Lawful Surrogacy Agreement to the intended parents. For surrogacy agreements to be legal, they must meet specific conditions set out in the Surrogacy Act 2019 (SA). Entering into a Lawful Surrogacy Agreement and understanding your obligations can be a confusing and emotional time. At Culshaw Bishop Lawyers, our surrogacy lawyers are here to guide you through this process.
How our surrogacy lawyers can help you
Culshaw Bishop have acted for intended parents, and surrogate mothers, with respect to altruistic surrogacy agreements. 

At our initial meeting, our surrogacy lawyer  will discuss the legal process involved, your rights and your obligations, and your desired outcomes – whether you are an intended parent, or a potential  surrogate mother, it is important that you have not started the fertilisation process until you have sought legal advice and have a Lawful Surrogacy Agreement in place.

Our surrogacy lawyers  work together with you, your fertilisation clinic, your chosen counsellors, and your doctors to assist you achieve your goal.

If you are the intended parent/s, we work with your surrogate's lawyer, to ensure a seamless process. Likewise if you are the surrogate mother.

Our surrogacy lawyers have experiencing drafting Lawful Surrogacy Agreements and are able to provide you with the requisite written legal advice and Lawyer's Certificate.

Following the birth of a child, we will prepare the Youth Court Application for Parentage Orders, including all Court required forms, affidavits and oral submissions.

We will attend at the Youth Court of South Australia before a Senior Judge and make oral submissions in respect to the proposed Parentage Orders and the request to amend the child's birth certificate.
Our surrogacy legal fees
We charge a fixed fee for Part 1: if you are the intended parent/s, we will attend to drafting the Lawful Surrogacy Agreement, providing written legal advice, providing the Lawyer's Certificate, all attendances on you, and all communications with third parties (such as counsellors and lawyers).

Likewise, if you are the surrogate mother, we charge a fixed fee for reviewing the Lawful Surrogacy Agreement, ensuring your rights are accounted for, and providing the requisite written legal advice and Lawyer's Certificate. 

Following the birth of a child born as a result of the Recognised Surrogacy Agreement, we charge a fixed fee for Part 2: preparing all legal documents for the Application to the Youth Court, and attendance at the Youth Court to make submissions in respect to Parentage Orders.
How do you do surrogacy in South Australia?
South Australian law permits altruistic surrogacy. Commercial surrogacy arrangements, where the surrogate mother is paid or compensated for her services, are prohibited in South Australia.
The overarching requirement for an altruistic surrogacy agreement to be lawful is that the surrogate mother does not receive any financial compensation, other than for "reasonable" expenses such as medical, psychology, and legal. Such reasonable expenses are found in the Legislation and the supporting Regulations.
The Surrogacy Act 2019 (SA) permits married couples, de facto couples, same sex couples and single persons to be intended parents.
Culshaw Bishop Lawyers prepare and advise in respect to altruistic surrogacy arrangements in a two-step process: pre-birth legal services and post-birth legal services.
Lawful Surrogacy Agreements
For a surrogacy agreement to be legal, it must meet specific conditions set out in the Surrogacy Act 2019. 
Step 1
In South Australia, those legislative requirements include the following (this list is non-exhaustive and should not be wholly relied upon):
The surrogate mother and the intended parent/s must be at least 25 years of age;

The surrogate mother and the intended parent/s must be Australian citizens or permanent residents of Australia;

The intended parent/s must have a social or medical need for surrogacy. This includes infertility, same-sex relationships where a pregnancy is simply not an option, medical issues preventing conception or pregnancy in the female intended parent, or a risk of serious genetic defect or illness.

All parties must undergo counselling with an appropriately qualified counsellor prior to commencing IVF treatment.

All parties must, prior to commencing the fertilisation process, have obtained written legal advice as to the effects of the Lawful Surrogacy Agreement.

The Lawful Surrogacy Agreement must be written, and must state that the agreement is altruistic and that the surrogate mother's reasonable expenses will be paid.

The Lawful Surrogacy Agreement must be signed by all parties, and include lawyer's declarations (for both the intended parent/s and the surrogate mother) that the relevant advice has been provided.
Step 2
Not less than 30 days, but no more than 12 months following the birth of a child, an application must be made to the Youth Court of South Australia seeking Parentage Orders (not to be confused with Family Court Parenting Orders).
Subject to the legislative requirements being fulfilled and consent of all the parties to the Lawful Surrogacy Agreement, the Youth Court will make an Order directing the department of Births, Deaths, and Marriages to issue a new birth certificate recording the intended parent/s as the lawful parent/s of the child. The overarching consideration of the Youth Court is to ensure that in making the parentage order, the best interests of the child are being satisfied. In doing so, the Youth Court must also take into consideration whether the intended parent/s are fit and proper persons to assume the role of parents of the child.
Culshaw Bishop Lawyers have extensive experience in preparing Lawful Surrogacy Agreements, preparing Youth Court Parentage Applications, and appearances in the Youth Court. Please contact Kate Bishop to discuss your surrogacy matter.
Please note that Culshaw Bishop Lawyers do not assist in the preparation of Commercial Surrogacy Agreements, whether overseas or within the jurisdiction of Australia.
Get in touch with our surrogacy lawyers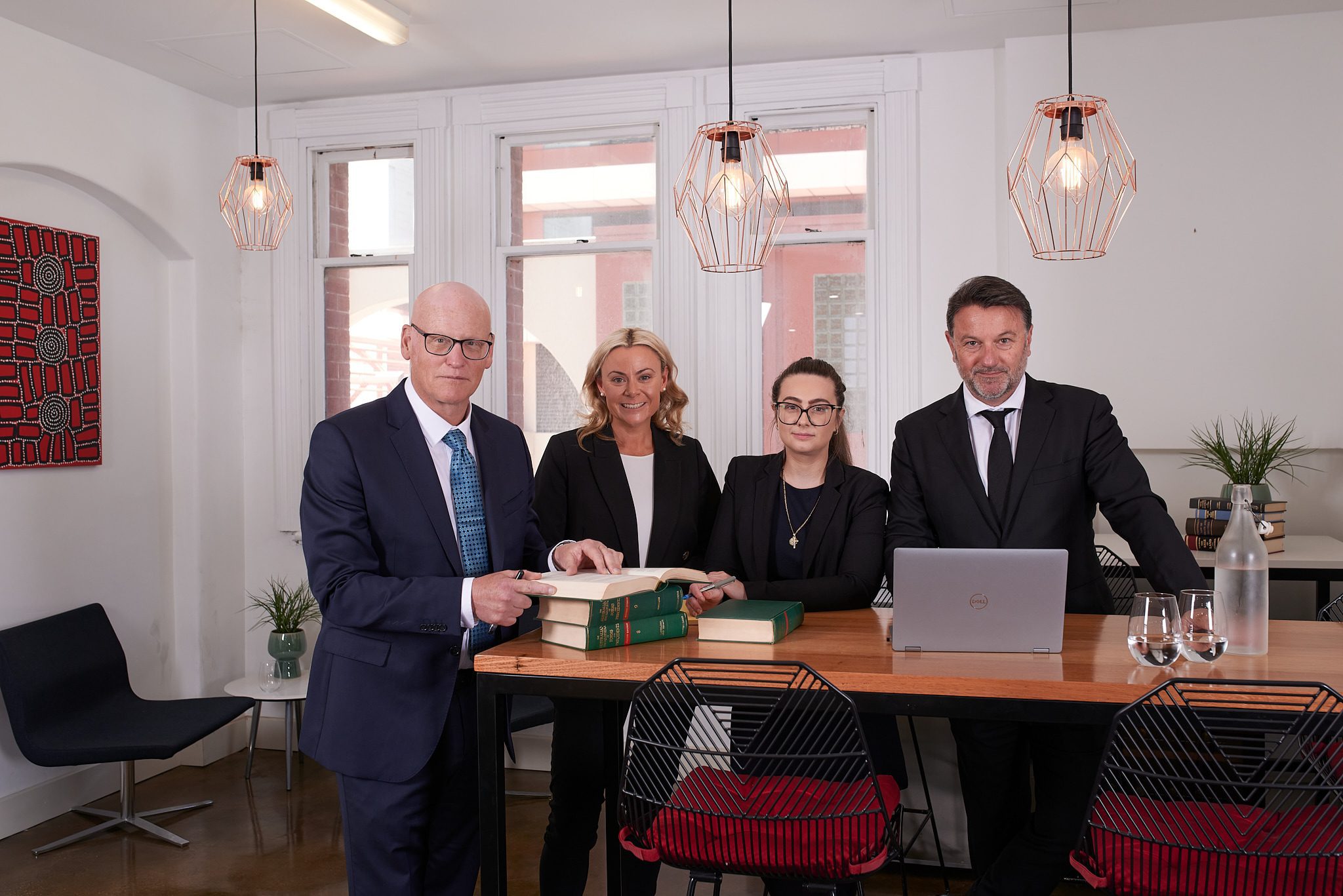 Why choose Culshaw Bishop Lawyers?
We are approachable; accessible without judgement
We are caring; we demonstrate concern with understanding
We are courageous; we challenge with conviction and integrity
Excellence; we demonstrate a dedication to high performance and achieving the best legal outcomes for our clients in their individual circumstances
Relationships; we aim to develop and maintain loyal connections
Meet our surrogacy law team
Culshaw Bishop Lawyers offer expert legal advice in a number of areas, including family law, estate planning, probate, wills, and commercial law.
Testimonials
Thank you everyone for the great result!  I really appreciate your time and commitment to my case.
"Great day, topped off by a great result!  I am still smiling.  The best thing is that I have not had to let go of anything that I have worked so hard to build!  This was a way better deal than I could ever imagine.  A great outcome for both parties."
"Thank you and Jeremy for all your efforts and a good result.  You made me feel safe and protected."
I required urgent assistance with a family law matter and Jeremy Culshaw was recommended to me. From our first meeting, it was clear that Jeremy was professional and highly experienced. His deft handling of our matters resulted in an excellent outcome, and over a shorter timeframe than at first anticipated. Arianna Van de Water's contribution was also invaluable. We are indebted to the entire team at Culshaw Bishop for their responsiveness, support, and effective navigation of the risks involved.
Jeremy G and Jeremy C were both fantastic in advising and progressing my difficult divorce settlement which included some significant areas of dispute. They were very professional and would always respond as soon as possible to my queries and concerns. They were also way ahead of the opposing legal team and I highly recommend them
We had the absolute pleasure of being supported by Kate, whilst going through our surrogacy journey in South Australia. Kate made a potentially overwhelming and complex situation incredibly straight forward, thanks to her extensive knowledge and experience in this space. Kate was always happy to answer our questions and showed a genuine investment in our journey – which really added a beautiful human touch to the whole experience!
I cannot speak highly enough of Kate and the team at Culshaw Bishop. Kate's approachable, friendly demeanour, combined with extensive knowledge and experience brought comfort during an otherwise traumatic time. Kate continually went above and beyond her duty to ensure her advice was accurate, relevant, and matched to my needs. I would most definitely recommend Kate to anyone requiring family legal advice.
Culshaw Bishop Lawyers provided professional advice built on a comprehensive understanding of family law throughout the entire process from the first meeting to the final trial. Kate has the ability to understand her client's individual circumstances and build a level of trust that guides and supports her clients during a very challenging time.
Kate was absolutely incredible in what was understandably a traumatic time. Kate was empathetic, responsive, and most importantly, helped us to achieve our desired outcome. Our matter involved immediate and extensive work, so I couldn't be more appreciative to Kate and her team, for their hard work.
I have, and will continue to recommend Kate for exceptional advice, guidance and support with family law matters. My personal circumstances were very complex, and Culshaw Bishop helped me navigate, understand, and get a great outcome for my family. Culshaw Bishop are exceptional. The advice, support and guidance provided to myself and my family helped us through a complex situation and achieved the best outcome for us all. Highly recommended.
From the first moment Kate walked through the doors, professional & welcoming came to mind. Excellent, top quality advice was given to me. I really couldn't have been represented by a better lawyer, thanks for everything!
Kate was very knowledgeable about the legal side of the surrogacy process in South Australia. She guided us through each step of the process with kindness and compassion from our initial chat right through to gaining the parentage order for our child.  We highly recommend Kate for her professionalism and experience.
Kate and the team at Culshaw Bishop are highly professional and patient family law practitioners. Kate was very supportive and understanding and worked hard to ensure that all issues were resolved fairly in a complex and difficult family law matter.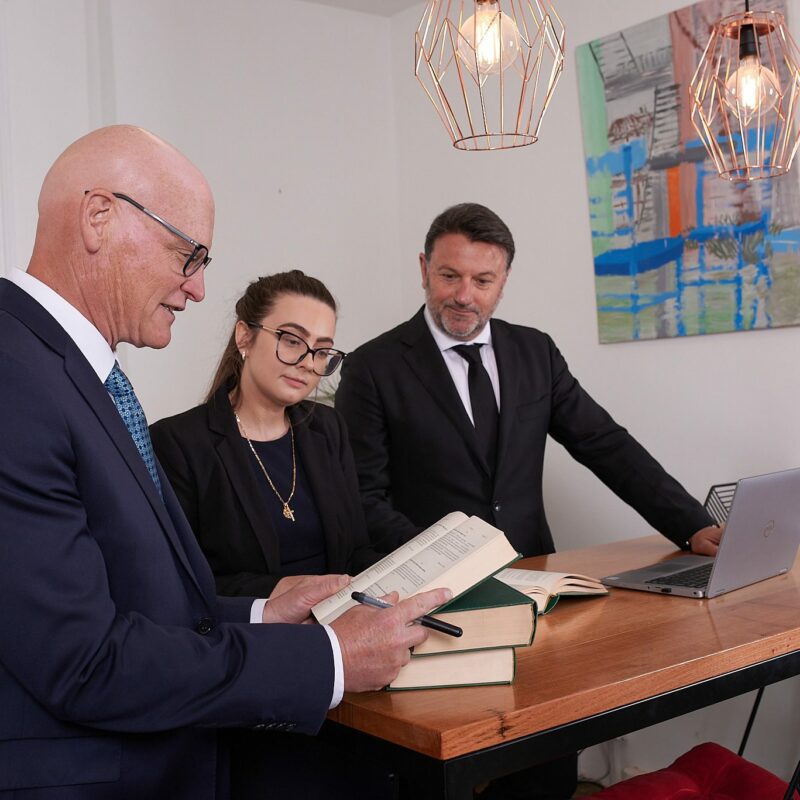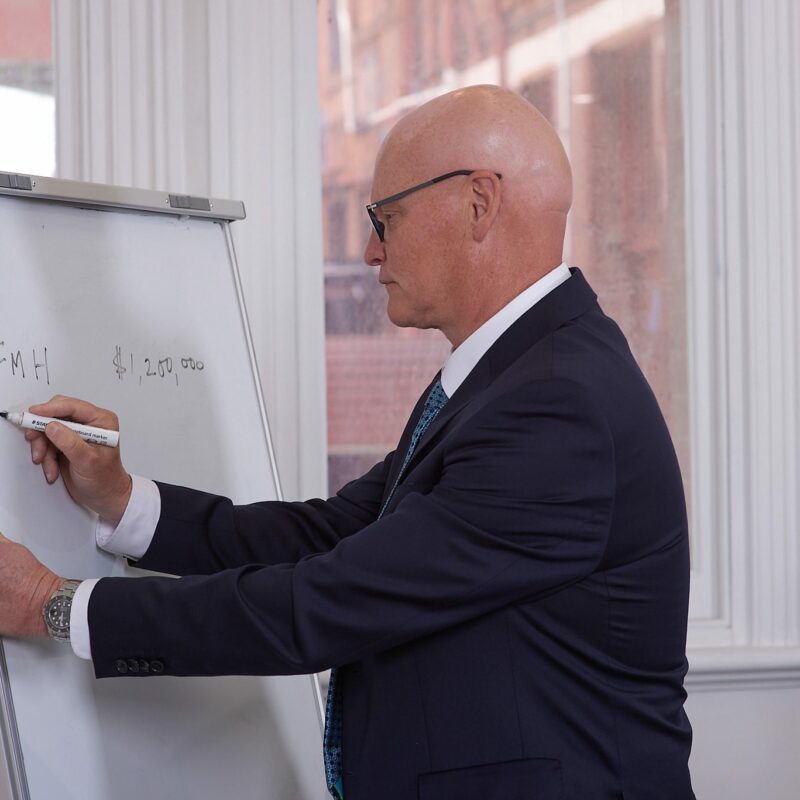 25 / 11 / 2022
We have separated, who gets to keep the pet?
With an increasing preference among Gen Z couples for owning pets (aka "fur babies") as opposed to raising children, it poses the question as to who retains a pet in the event of separation.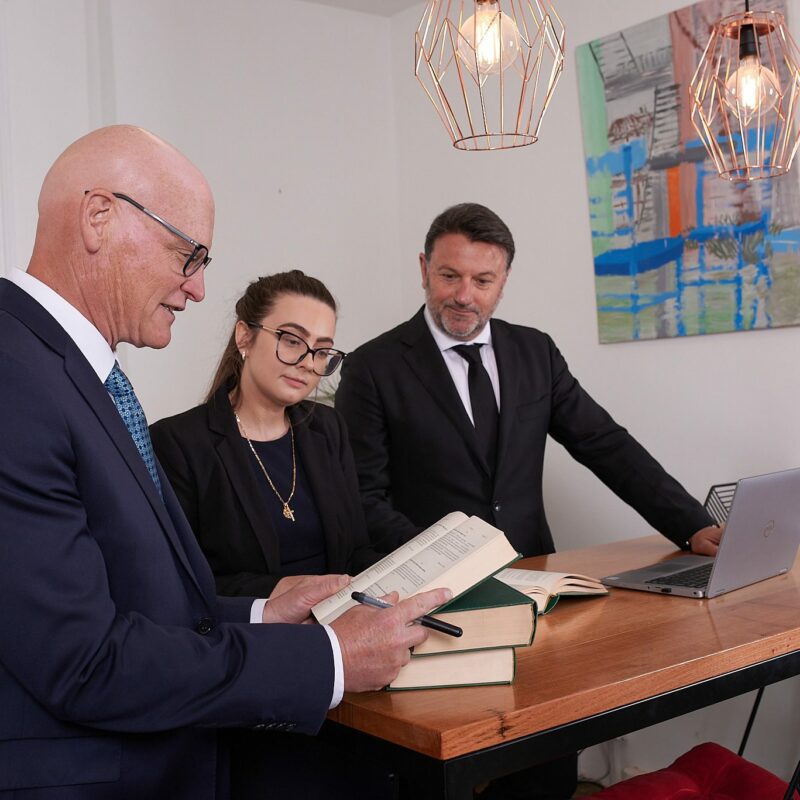 Frequently asked questions
How much does surrogacy cost?
There is no precise answer in respect to costs, especially since costs vary in each jurisdiction. Costs are also incurred in respect to the fertilisation procedure, counselling, and other medical costs. Costs also vary from solicitor to solicitor; and in circumstances whereby a dispute arises, legal costs could increase significantly.
Culshaw Bishop Lawyers offer a fixed fee in respect to drafting and preparing the Altruistic Surrogacy Agreement and providing the requisite written legal advice and lawyer's certificate. We also offer a fixed fee in respect to drafting and preparing an Application to the Youth Court for Parentage Orders and appearing in Court. Our fixed fees do not take into account any disputes that may arise in the course of your surrogacy journey, or after the birth of a baby. If you have any questions, don't hesitate to contact our surrogacy lawyers today.
Is surrogacy covered by Medicare?
The short answer is no, but there are some items covered by Medicare that are associated with pregnancy. The safest option is to contact Medicare and your IVF treatment provider to confirm what out of pocket expenses you are likely to incur.
Can a surrogate mother change her mind and keep the baby?
Yes. Up until the moment that the Youth Court pronounces Parentage Orders, the surrogate mother is at liberty to change her mind. In such circumstances, if a resolution is not possible, the intended parents would be required to file an Application to the Federal Circuit and Family Court of Australia for Parenting Orders.
Likewise, the intended parents can back out of the agreement at any stage prior to the Youth Court pronouncing Parentage Orders. If you are considering surrogacy, it's vital that you seek legal advice before the fertilisation process begins.
Talk to a surrogacy lawyer
At Culshaw Bishop Lawyers, we're accessible, caring and strive for integrity in everything we do. Have a question or need legal advice? Get in touch with one of our team.