Reaching an agreement on how your property and assets should be divided following a separation can be stressful and overwhelming. That's why our experienced property settlement lawyers are here to guide you through the process. Whether you're going through a divorce or a de-facto relationship breakdown, the family lawyers at Culshaw Bishop Lawyers will be here to advise you in respect to best possible settlement outcomes.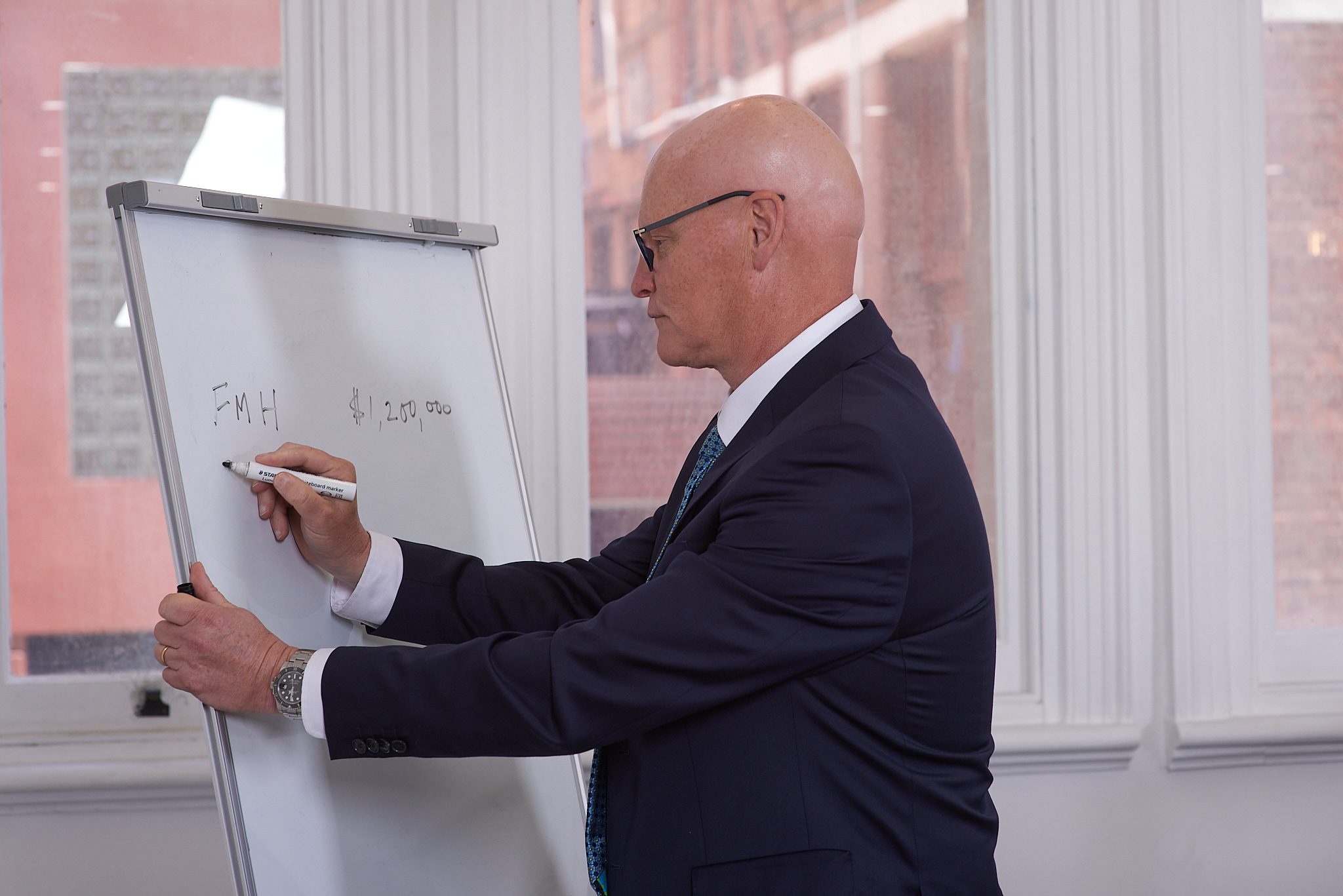 What is a property settlement?
Property settlement is the adjustment of legal and equitable property rights and often involves the transfer of property between spouses / partners. A property settlement is usually (but not always) facilitated by a property settlement lawyer and should be formalised by way of a Consent Order, a Financial Agreement, or a Court Order.
How to secure a property settlement agreement
If an agreement can be reached in respect to the distribution of matrimonial assets, there are two options to formalise the agreement to ensure it is legally enforceable:
An Application for Consent Orders together with a Minute of Order filed in the Federal Circuit and 

Family Court of Australia; or

A Financial Agreement prepared pursuant to Part VIIIA of the Family Law Act 1975
Consent Order
A Consent Order is a document that is completed jointly by the parties' solicitors and which is scrutinised by the Federal Circuit and Family Court of Australia in respect to whether it meets the requirements of justice and equity. The parties each sign the document, including an accompanying Minute of Order and both are filed in the court for the seal of the court. There is no need for attendance at court by the parties or their solicitors.
Financial Agreement
A Financial Agreement (often referred to as a Binding Financial Agreement) is more akin to a contract, and is not scrutinised by the court. It requires both parties to have obtained independent legal advice, and for both parties' lawyers to sign a lawyer's statement indicating that the requisite advice has been provided to the parties outlining the advantages and disadvantages of entering into the financial agreement. Financial Agreements are often utilised when there is a likelihood that the justice and equity principles would not be met.
In the event that an agreement cannot be reached, all reasonable attempts have been made to resolve the issues, and pre-action procedures have been complied with, an Application for property Orders to the Federal Circuit and Family Court of Australia will need to be considered.
How is property settlement determined?
In reaching an outcome that must satisfy the principles of 'justice and equity', the Federal Circuit and Family Court of Australia will consider the following:
The financial contributions of each party at the commencement of the relationship
The financial contributions of each party during the relationship
The financial contributions of each party post-separation
Indirect financial contributions, such as renovations to real property
Non-financial contributions such as being the primary carer to any children born to the relationship, or home-maker duties
The future needs of each of the parties – this consideration arises (for example) when one party has the primary care of the children, if a party is unable to support themselves financially, if one party suffers from a health condition which impacts their earning capacity, or where there is a significant disparity in income
What assets are considered in a property settlement?
All property, whether jointly or individually owned at the date of the making of the agreement or Court Order, is considered part of the asset and liability pool.
The assets and liabilities that can be considered in a property settlement, include but are not limited to:
Real property (such as the relationship home, investment properties, or a farm)

Personal property (such as savings, vehicles, boats, and shares)

Trusts

Inheritances

Businesses

Superannuation

Pets

Liabilities including mortgages, personal loans, business loans, or credit card debt
How long does a property settlement take?
This depends on a number of factors:
How long it takes for the parties to reach an agreement
If the matter is the subject of court proceedings – how long it takes for the court to reach a decision
How long it takes for a party to obtain finance (if 'buying' the other out of real property)

When an agreement is reached and Consent Orders or a Financial Agreement are prepared, we generally allow a minimum of 30 days for the orders to be acted upon and

conveyancers

and financial institutions to complete what is required of them.
Time limits
A party has 12 months from the date of divorce becoming official, to commence property settlement proceedings in the Federal Circuit and Family Court of Australia (if court proceedings are required).
De facto couples have two years from the date of separation to commence property settlement proceedings.
How else can Culshaw Bishop Lawyers help you?
Our experienced property settlement lawyers can provide advice on the following areas:
Just and equitable outcomes based on individual circumstances
Trusts, business entities, and complex family settlement arrangements in the context of property settlement
Superannuation splitting orders
Inheritances and financial windfalls
Exclusive use and occupation of the relationship home
What to do if the property is registered in only one parties name
The impact of family violence on the outcome of a property settlement
The nature of assets purchased post-separation, and liabilities incurred post-separation
The duty of disclosure
Setting aside a property order
Injunctions if a party is depleting the property pool
Enforcement proceedings when a party has not complied with their obligations under the Order or Agreement
Appeals
Get in touch with our property settlement lawyers