Estate planning is one of the most important things you'll ever do. It's also something that can be quite complicated and stressful to navigate. That's why Culshaw Bishop's experienced Adelaide based estate planning lawyers are here to help you navigate the process. From preparing your Last Will and Testament to negotiating Enduring Powers of Attorney, the team at Culshaw Bishop Lawyers can assist in a range of estate matters.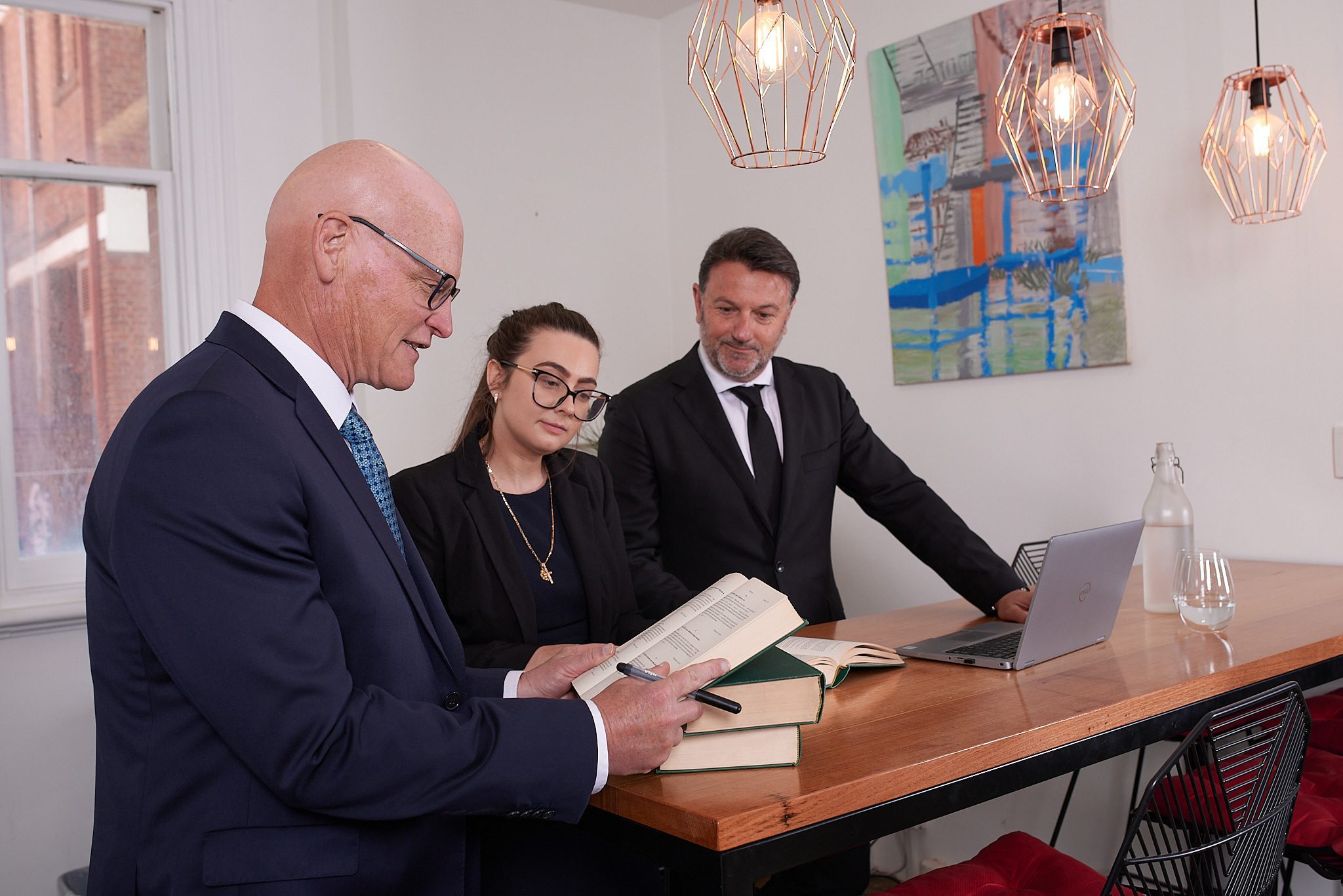 What is estate planning and why is it important?
Estate planning is the process of deciding the best way to arrange your personal and financial affairs before you die. Estate planning is a strategic process aimed at building up or preserving your property for your family members and beneficiaries, for the present and the future.
At Culshaw Bishop Lawyers, our estates team can assist you with:
Powers of Attorney

Power of Guardianship

Succession planning

Probate

Deceased estate administration

(including executors and beneficiaries of a Will)

Writing a Will

Changing a Will

Superannuation and Wills
When should I create an estate plan?
An estate plan can be created anytime during your adult life and it is better to start one sooner than later. The best time to start thinking about your estate plan is when there is growth in your personal and financial assets. The milestones of buying a house, increasing a savings account, or having children are good indicators you should be thinking about what happens to your assets after you pass. The estate plan should be designed with superannuation and life insurance in mind, providing for a comfortable and secure retirement and family.
How to do estate planning
1. Calculate assets and debts
The first step in estate planning is combining and calculating all your assets and debts. You will need to include key information like account numbers, properties, investments, and necessary contact information. This document will contain original copies and will remain secure and confidential.
2. Create inheritance plan
The next step is to create a plan of where you will distribute your assets. During this time, you will need to think about and analyse multiple possible scenarios and detail how you would like your affairs to be handled in the event of your passing.
3. Consider medical intervention
Once you have considered the outcome of your assets, you will need to consider the circumstances if you become debilitated, unable to communicate, or terminally ill. These medical decisions
will become a declaration outlining your wishes on matters like life support and medical intervention.
4. Protect assets
The next factor to consider is the protection of your assets. If they are not properly protected, they can be compromised before they are shared with your chosen receivers. You can protect your assets by utilising trusts and other similar methods to minimise taxes and ensure the protection of your assets.
5. Align estate plan with goals
Once you have figured out the details of your asset inheritance, our estate planning lawyers will ensure you cover all scenarios regarding your personal and financial affairs and that everything matches  your goals and objectives.
6. Elect key people for implementation (fiduciaries)
Finally, to successfully implement and execute your estate plan, you
must elect someone to be the executor of your will, trustee of your assets, and legal guardian of dependents. Then your appointed "fiduciaries" need to be aware of the estate planning documents and have access to them in order to implement your wishes. 
The process ultimately depends on your individual circumstances, so please get in touch with Culshaw Bishop's Wills and estate lawyers if you have any questions.
Get in touch with our estate planning lawyers